15 October, 2015
Annual Transcatheter Cardiovascular Therapeutics (TCT), San Francisco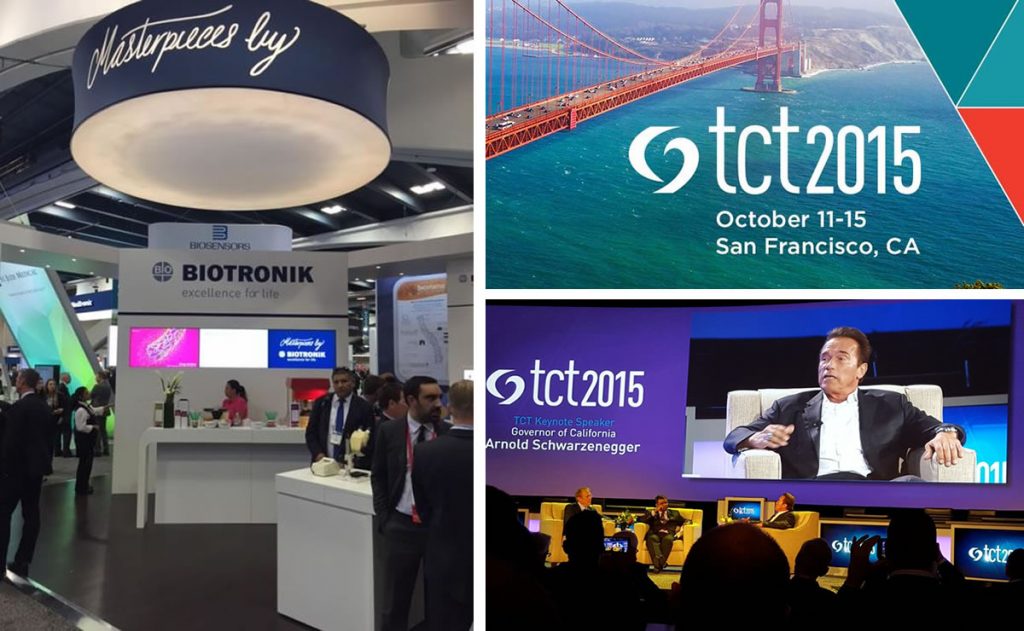 San Francisco, USA, October 15, 2015 –Transmed Pharma, together with doctors from Gaza and the West Bank, attended the Annual Transcatheter Cardiovascular Therapeutics (TCT)in San Francisco.This year's special guest speaker was none other than the Terminator, Governor of California, Arnold Schwarzenegger.At the conference, first in-human results for BIOTRONIK'sDreams 2G absorbable stent were announced.Early data on the fully bioabsorbable Dreams 2G showed that the device performed better and was just as safe as older iterations of the technology.Made from an absorbable magnesium alloy and coated with a polymer impregnated with the anti-restenosis drug sirolimus, about 95% of the Dreams 2G magnesium is absorbed by the body after roughly 12 months.
About TCT Transcatheter Cardiovascular Therapeutics (TCT) is an annual conference hosted by CRF (Cardiovascular Research Foundation) and is the world's largest and most important educational meeting specializing in interventional cardiovascular medicine. For over 25 years, TCT has been the center of cutting-edge educational content, showcasing the latest advances in current therapies and clinical research. TCT provides the latest evidence-based data, presented by leading physicians, nurses, and scientists, that will affect the practice of interventional cardiology and endovascular medicine.
Please click here for more information about this conference.
Back
Next