22 June, 2012
Cook Medical Embolization Workshop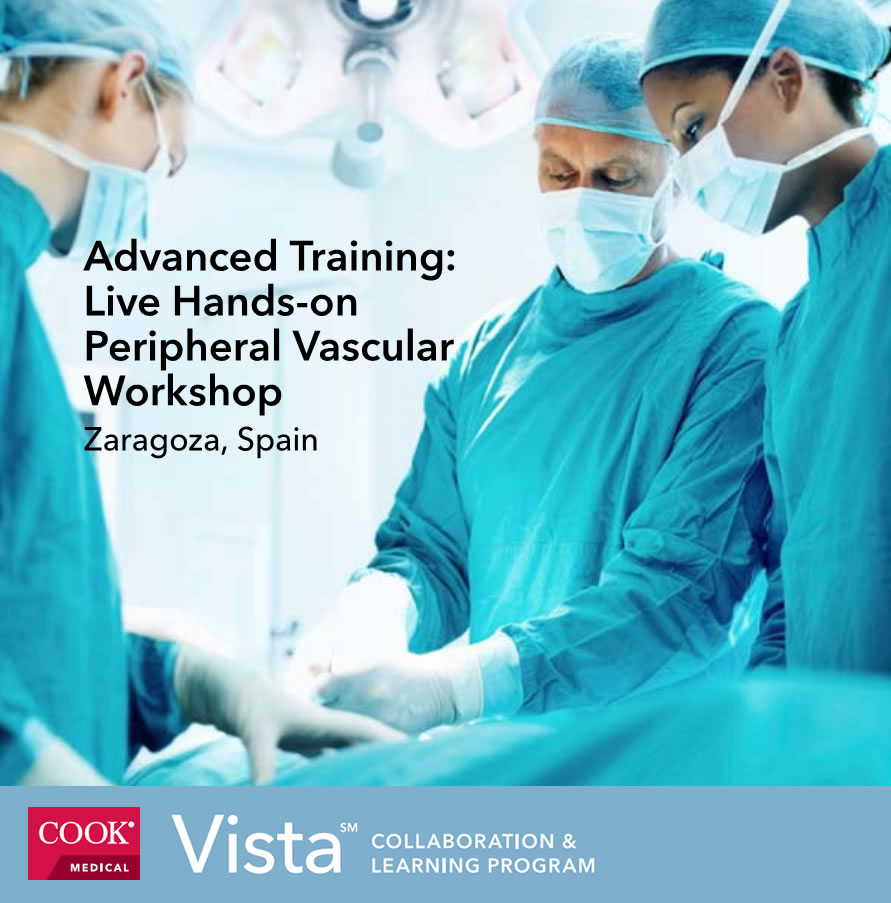 Zaragoza, Spain, June 7, 2012 –Palestinian doctors completed todayan advanced training workshop on peripheral intervention organized by Cook Medical at the University of Zaragoza. This hands-on workshop offered advanced knowledge and live anatomy practice to physicians who were eager to expand their current practices in minimally invasive, peripheral intervention techniques. The workshop combined boththeory and practice with advice and support from expert physicians.
About Cook Medical Since 1963, Cook Medical has worked closely with physicians to develop technologies that eliminate the need for open surgery. By combining medical devices, biologic materials and cellular therapies, Cook Medical strives to help the world's healthcare systems deliver better outcomes more efficiently.
Please click here for more information.
Back
Next