1 July, 2012
ESHRE 28th Annual Meeting, Istanbul, Turkey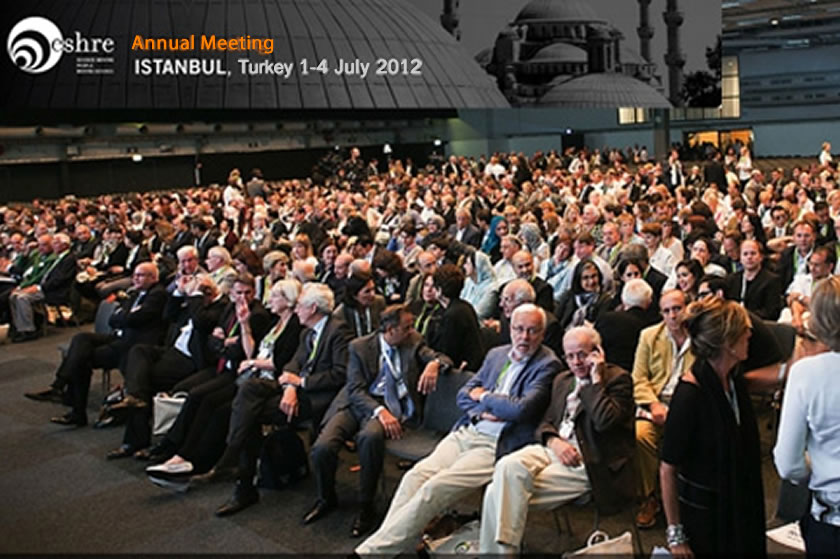 Istanbul, Turkey, July 1, 2012 –Transmed Pharma teams will be participating as exhibitors at two of ourpartners' booths this year (Cook Medical and IBSA)at the annual ESHRE meeting in Istanbul.On Tuesday, July 3rd, IBSA will hold a Satellite Symposium at 2:00 pm local time. The Symposium will be chaired by Pier Giorgio Crosignani (Milan, Italy) and Arne Sunde (Trondheim, Norway), and will include lectures on 'Long­term Outcome of 1000 Consecutive Couples Visiting a Fertility Clinic' by H. Evers (Maastricht, The Netherlands), 'IVF: Successes and Failures in 10 Years Time' by K. Diedrich (Lubeck, Germany), and 'Failure Rate in Egg Donation Cycles' by P. Barri (Barcelona, Spain).
About ESHRE ESHRE stands for the European Society of Human Reproduction and Embryology, whose mission is to promote interest in, and understanding of, reproductive biology and medicine. ESHRE collaborates globally and advocates universal improvements in scientific research and harmonization in clinical practice. It also provides guidance that enhances safety and quality assurance in clinical and laboratory procedures. ESHRE's activities include teaching, training, and professional accreditations. The ESHRE Annual Meeting is held at a different city in Europe each year.
Please click here for more information.
Back
Next