19 September, 2016
Diclectin is Now Available in the Palestinian Market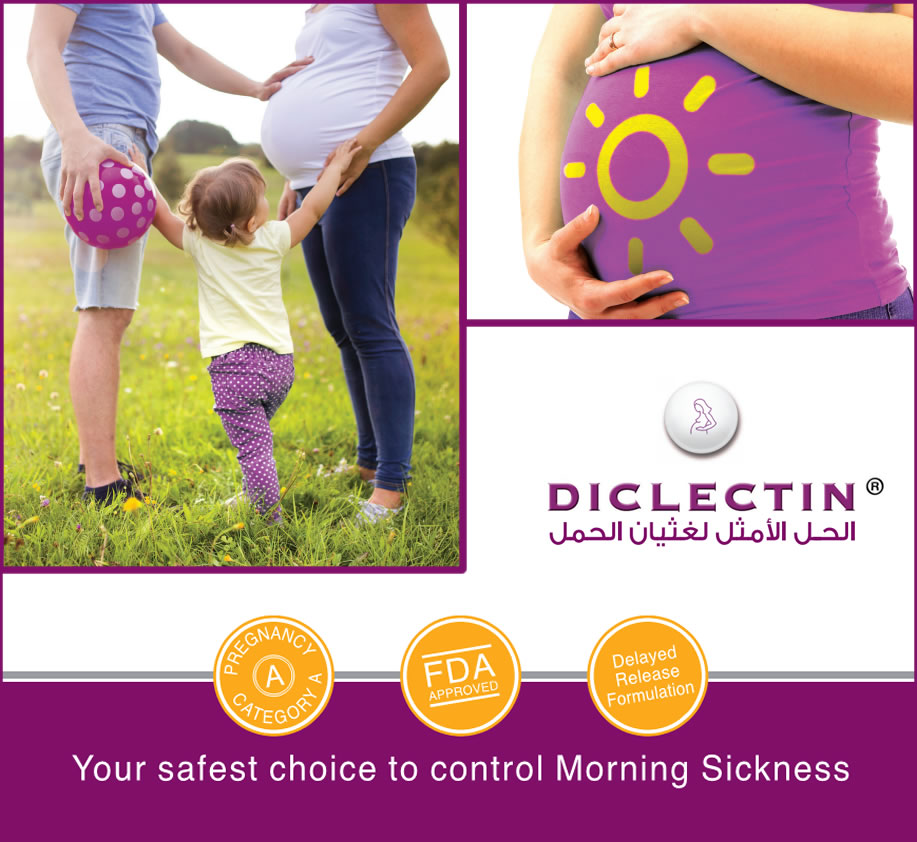 Ramallah, September 19, 2016 – Transmed Pharma has just added Diclectin (delayed-release combination of Doxylamine-Pyridoxine) to its distribution portfolio in preparation for launch in the Palestinian market. Manufactured by Duchesnay in Canada, Diclectin is indicated for the treatment of nausea and vomiting of pregnancy (NVP), commonly known as "morning sickness" and is the most prevalent medical condition in pregnancy. Diclectin has a well-established efficacy and safety profile and is regarded as the standard of care for NVP in Canada, where it has been used for over 30 years and has been prescribed for more than 30 million women. In 2013, it was approved in the USA (under the name Diclegis) by the Food and Drug Administration (FDA) with "Category A safety rating" for drugs used during pregnancy.
In Palestine, there are about 150,000 pregnancies in Palestine each year, and around 70% of women will suffer nausea and vomiting with severe symptoms in 30% of them. Transmed Pharma has been progressing Diclectin through the regulatory approval with the Palestinian Ministry of Health and anticipates the product's launch in the fourth quarter of 2016.
About Duchesnay Duchesnay is a specialty pharmaceutical company with a long-standing commitment to women's health. Until recently, the company focused on filling the void in terms of scientific research and education and on developing pharmacological solutions that are safe and effective for use during pregnancy and breastfeeding. Today, Duchesnay has broadened its portfolio of products to offer safe and effective therapeutic options that meet the health and quality of life needs of women and their family members at different stages of their lives.
Please click here for more information.
Back
Next