1 July, 2018
ESHRE 34th Annual Meeting, Barcelona, Spain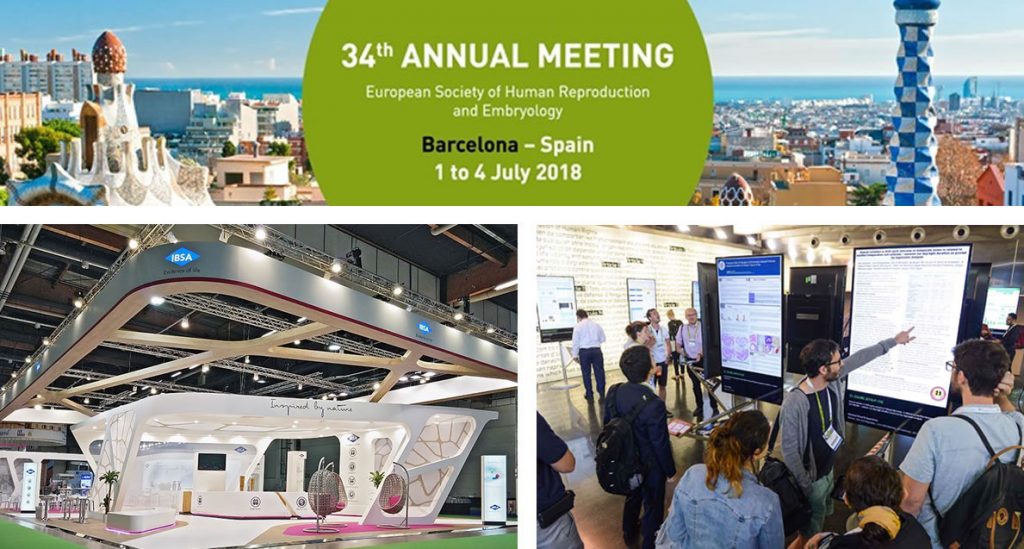 Barcelona, Spain, July 1, 2018 – The Transmed Pharm team will be participating as exhibitors at our partners booths (Cook Medical and IBSA)this year at ESHRE. IBSA will hold their usual Satellite Symposiumon Tuesday, July 3, under the title 'A genic Path for ART Going Forward' and includes lectures on 'Selecting one embryo for transfer: genetics at its best' by Dr. Richard Scott (USA), 'The pros and cons of gene editing in the human germline' by Dr. Björn Heindryckx (Belgium) and 'Mitochondrial determinants of embryo quality' by Francesco Fiorentino (Italy). This year Cook Medical will have an Education Hub at their booth and will hold presentation sessions on Monday and Tuesday conducted by subject matter experts (SMEs). SMEs in those sessions will share their expertise on the following topics: Culture Oil in IVF presented by Dr. Nuno Costa-Borges, Risk Management in the IVF Lab presented by Dr. Cristina Hickman, and The OPU Environment and its Effect on Results presented by Professor Michel de Vos.
About ESHRE ESHRE stands for the European Society of Human Reproduction and Embryology, whose mission is to promote interest in, and understanding of, reproductive biology and medicine. ESHRE collaborates globally and advocates universal improvements in scientific research and harmonization in clinical practice. It also provides guidance that enhances safety and quality assurance in clinical and laboratory procedures. ESHRE's activities include teaching, training, and professional accreditations. The ESHRE Annual Meeting is held at a different city in Europe each year.
Please click here for more information.
Back
Next