21 May, 2015
EuroPCR2015, Paris, France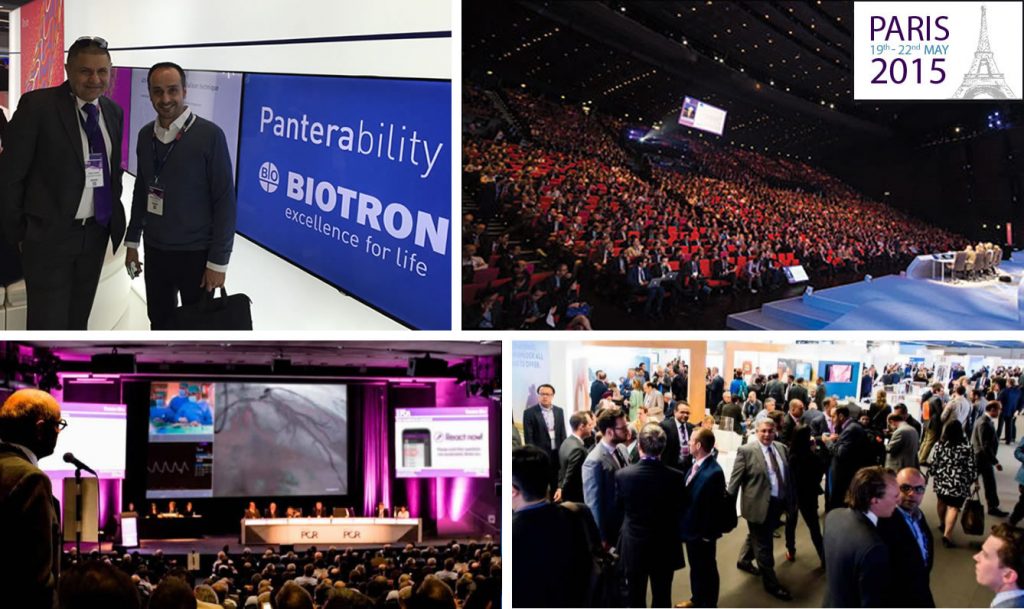 Paris, France, May 21, 2015 –The Transmed Pharm team along with doctors from Gaza and the West Bankteamarepresent atEuroPCR 2015 in Paris.With full sessions and a bustling exhibition hall, the conference this year was attended by more than 12,000 participants from all over the world. BIOTRONIK hosted a scientific symposium onOrsiro, the world's first hybrid Drug-Eluting Stent (DES). In the symposium, BIOTRINIK experts emphasized a series of studies which have demonstrated Orsiro's efficacious performance in the treatment of discrete de-novo stenotic lesions and in-stent restenotic lesions as best-in-class for high-risk patient subgroups.
About EuroPCR EuroPCR is the World-Leading Course in Interventional Cardiovascular Medicine and the official annual meeting of the European Association of Percutaneous Cardiovascular Interventions (EAPCI). Since 1989, the interventional cardiovascular community has been gathering to share knowledge, skills and experience in order to provide better care for patients all around the globe.
Please click here for more information.
Back
Next