20 July, 2017
FOSTER Receives MOH Approval for Market Launch in Palestine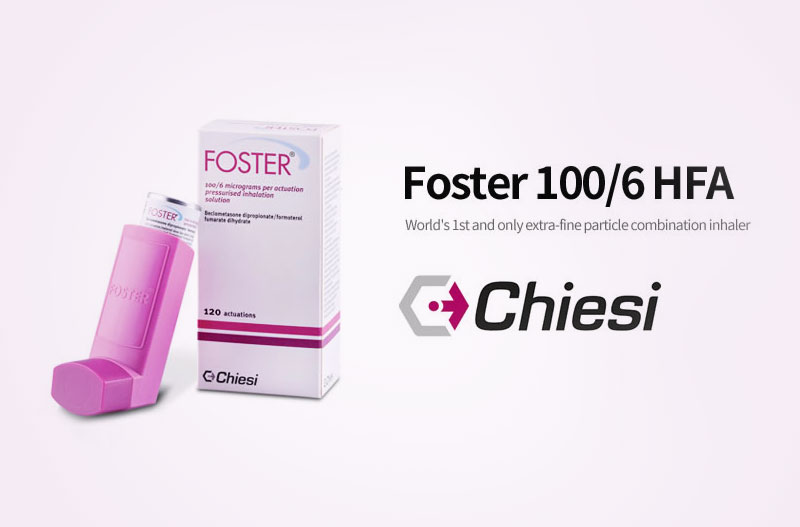 Ramallah, July 20, 2017 – The Palestinian Ministry of Health (MOH) today granted regulatory approval to market the FOSTER inhaler in Palestine, which is indicated for use as maintenance therapy for asthma and COPD in adult patients (18 and older). FOSTER is a fixed-dose combination therapy of Beclometasone Dipropionate (an inhaled corticosteroid) and Formetrol Fumarate (a rapid, long-acting beta2- agonist). The product is manufactured by Chiesi Farmacehtici in Italy and formulated in an HFA extrafine solution that is delivered via a pressurized metered dose inhaler (pMDI). The unique extrafine preparation guarantees high lung deposition and uniform drug distribution in the bronchial tree. The manufacturer states that 100 micrograms of Beclomethasoneextrafine in the FOSTER preparations is more potent than in standard formulations,and is equivalent to 250 micrograms of Beclomethasone in a non-extrafine formulations.
Foster was first launched in Germany in October 2006 and has since been approved in more than 35 countries throughout the world, including France, Italy, the Netherlands, Spain, and the United Kingdom.
About Chiesi Farmaceutici Chiesi Farmaceutici is a research-focused international group, with more than 75 years of experience headquartered in Parma, Italy. Chiesi researches, develops and commercializes innovative pharmaceutical solutions in the respiratory therapeutics and specialist medicine areas. In 2013, Chiesi achieved sales of over 1.2 billion Euros, constituting double digit growth over 2012. The Chiesi Group employs approximately 3900 people, 480 of which are dedicated to R&D activities.
Please click here for more information.
Back
Next