14 February, 2013
Workshop on Hemophilia in Palestine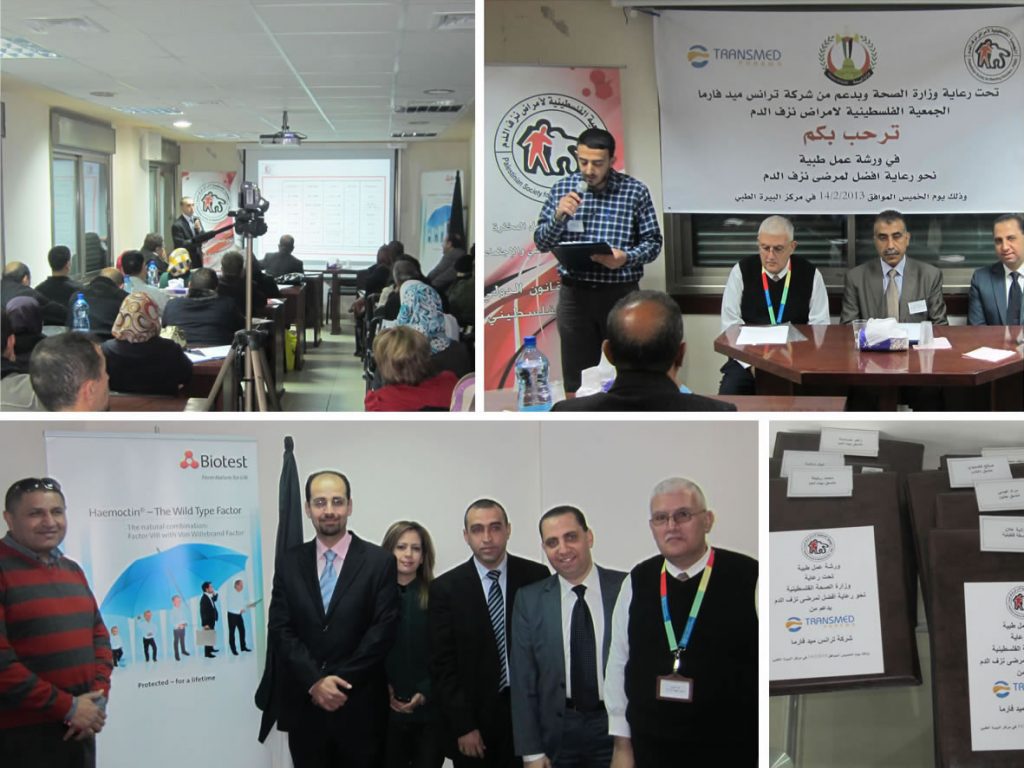 Al-Bireh, February 14, 2013 –In commemoration of the World Hemophilia Day, Transmed Pharma sponsored a workshop titled 'Towards Better Care forHemophilia Patients' at Al-Bireh Medical Center, Al-Bireh city. The workshop was hosted by the Palestinian Society for Bleeding Disorders (PSBD), under the auspices of the Palestinian Ministry of Health.The gathering started with a speech from Dr. OsamaAl-Najjar, representative of the Ministry of Health, in which he emphasized the importance of strategic collaboration between the Ministry, PSBD and other government agencies in order to create a broad-based support for families living with hemophilia, von Willebrand disease and other bleeding disordersin Palestine.
About PSBD Established in 2006, the Palestinian Society for Bleeding Disorders is an advocacy organizationworking to improve the care and quality of life for hemophilia patients in Palestine. PSBD has over 500 members from all cities throughout Palestine.
Please click here for more information.
Back
Next